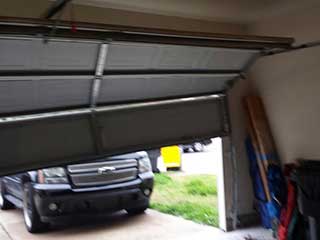 Every garage door owner knows how useful and convenient it can be to have this type of system in their home. However, they also know how frustrating and annoying it can be when something goes wrong with it. Whether a spring broke, the opener isn't working or the door simply got off track, our professionals here at Gate Repair Queens can provide a fast and long lasting solution to eliminate the problem completely.
Your Reliable Experts
It takes a lot of skill and experience to be able to repair garage door problems both quickly and safely. This type of system consists of many moving metal parts, as well as electrical components (when an opener is installed) and understanding how to handle all the possible issues requires some special training. When you reach out to our team, you don't have to worry about anything other than dialing the number correctly, or making sure you input the right address when you schedule a service appointment online. All our technicians are highly skilled at fixing and installing garage doors and everything that goes with them, so you can rest easy knowing you've made the right decisions contacting us.
From The Panels to The Springs
There isn't a lack of things that can go wrong with your garage door. The panels can dent or break due to accidental collisions with a vehicle. The tracks can become bent and force the rollers to pop out while the door is moving, causing it to get stuck. Even the cables and the springs that support the weight of the system are liable to break after a while. Addressing any of these issues is something you'll want to leave to professionals (that's us) because attempting DIY repairs is something garage door owners should avoid, unless they possess the required training, experience and skill.
It's All in The Wrist
Why are our technicians so good, you ask? That's the result of over a decade's worth of helping local Queens residents with a wide spectrum of garage door related issues, from broken motor gears to misaligned sensors and even complete door replacement. There's virtually no problem our team hasn't tackled before, several times over. Whatever type of issue you're dealing with, you'll never go wrong giving us a call. Contact us today for more information.