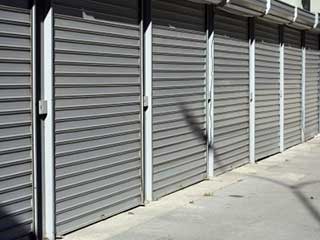 It's quite common for storefronts to be protected with steel roll up gates. This type of system offers excellent security without taking up much space, as the metal sheets simply roll up, as the name suggests, and hang like a rolled up carpet above the opening. Of course, some issues can be unavoidable, especially the older the mechanism is. Rest assured, though, that Gate Repair Queens can handle any issue you may encounter.
Recognizing Common Issues
A noisy roll up gate, especially one that didn't use to make such sounds before, is a good tell-tale sign that something might be wrong. Consider getting things checked, if that's the case. Noise is often a side-effect of more serious problems, so continuing to operate your roll up gate and neglecting to at least see what's causing the unusual sounds would be a bad idea. If the rolling movement isn't as smooth as it used to be, some repairs may be required.
Let's Get Specific
Squeaking noise can be a sign for a problem with the roll up gate motor, or with the slats themselves. Alternatively, rattling and uneven movement can be a warning that there's an issue with the torsion system. It can be hard to locate the source of the problem, and even if you do know what it is, handling such a system presents some risks, especially to DIY enthusiasts without the proper skills and experience.
Complex Roll Up Gate Problems
If you find that your storefront gate suddenly got stuck while rolling up or down, don't try to force its movement. There's a reason to every single problem that manifests, and by tampering with the system without knowing what you're doing, you could end up getting hurt, or damaging the gate opener, which will result in more costly repairs and maybe even the need for replacements.
Roll Up Gate Repairs Near You
Leave all issues with your storefront gate to the professionals. Gate Repair Queens is near your location and ready to help you with anything from regular maintenance to emergency solutions for urgent problems. Get in touch with us today and tell us what our team can do for you.